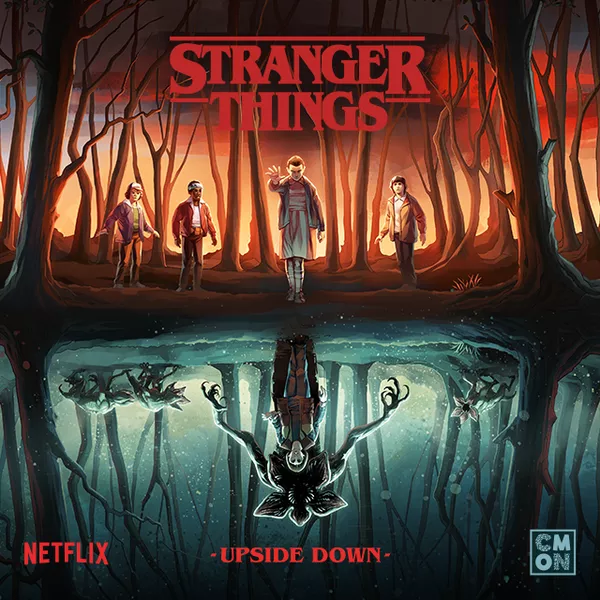 We got a chance to play Stranger Things -UPSIDE DOWN- and definitely had to do a review! I always want games based on IP that I love but most of the time games based on popular shows or TV are pretty terrible. Consequently, I avoid buying games that are officially licensed for TV and Movie IP. That being said, there are some exceptions that warrant a Stranger Things -UPSIDE DOWN- review.
So far, I have encountered a few very good games based on popular IP. Usually, these games are from game companies that specialize in high quality board games with a strong focus on well-developed game mechanics and high production value. Thus, when I saw that CMON had produced a straight to retail board game for stranger things (one of my favorite Netflix shows) I knew that the game would probably be pretty good. After all, CMON produced and outstanding game for the Godfather among others. I expected high quality mini's and components, Thematic game play, and unique well-developed mechanics.
Does Stranger Things -UPSIDE DOWN- live up to my expectations, and also provide a good game experience, or does the alchemy of CMON+Netflix not quite work? You should probably listen to the episode to find out our thoughts.
If this sounds like a game, you would like to have check out the links below to get a copy of your own!
We also talk briefly about the upcoming sequel to Scythe called Expeditions. Check out the links below to find out more.
Expeditions – Stonemaier Games
Check out our other reviews for cool board games we have purchased through Kickstarter here on our episodes page.
We are always looking for new board games to review for our podcast. If you have any Board Games you would like us to review, that are coming up on Kickstarter soon, let us know in the contact us page.